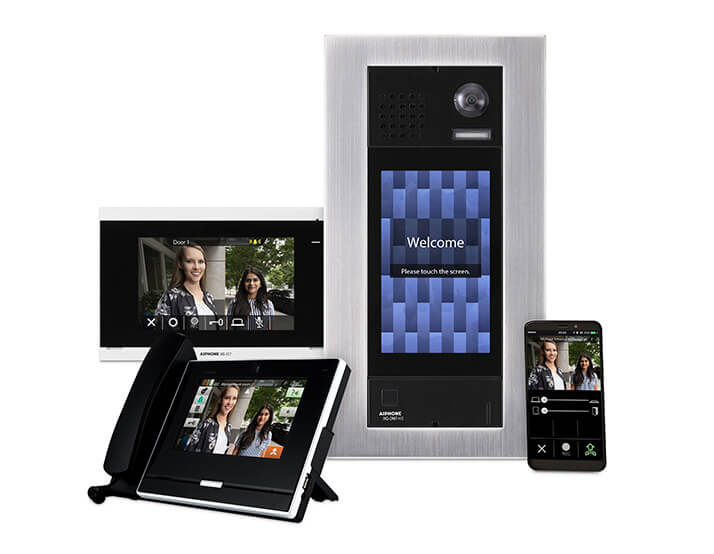 Multi Tenant Solutions
Multi-tenant intercom systems offer so many benefits for building managers and tenants. The technology built into these intercom systems ensures a smooth entry for visitors while allowing property managers and tenants to maintain building security. A multi-tenant intercom system is a game-changing addition to commercial properties, apartment complexes, and industrial buildings: 
Ideal for apartment buildings and mixed use commercial buildings.

Touchscreen, directory style entry stations with built in camera give your building a modern feel, and visitors an easy way to request access to a specific tenant space.

A variety of tenant stations, including touchscreen displays, audio / video with door release, and mobile app control are available.
Multi-tenant intercom systems ensure safety and convenience for your tenants and visitors.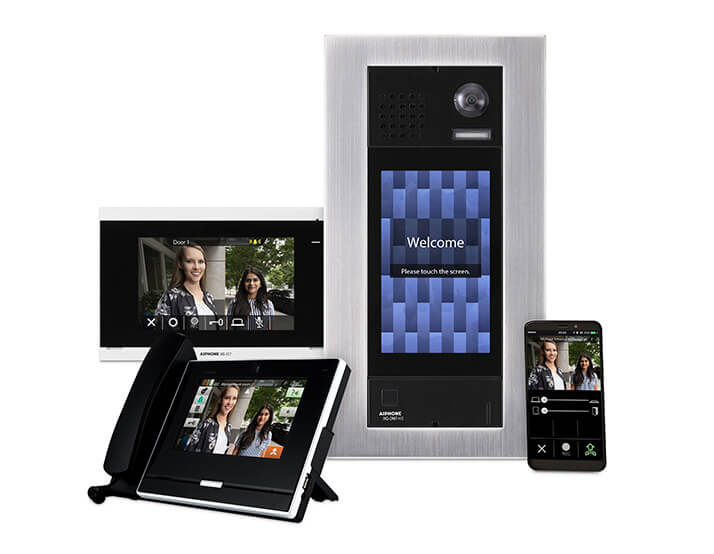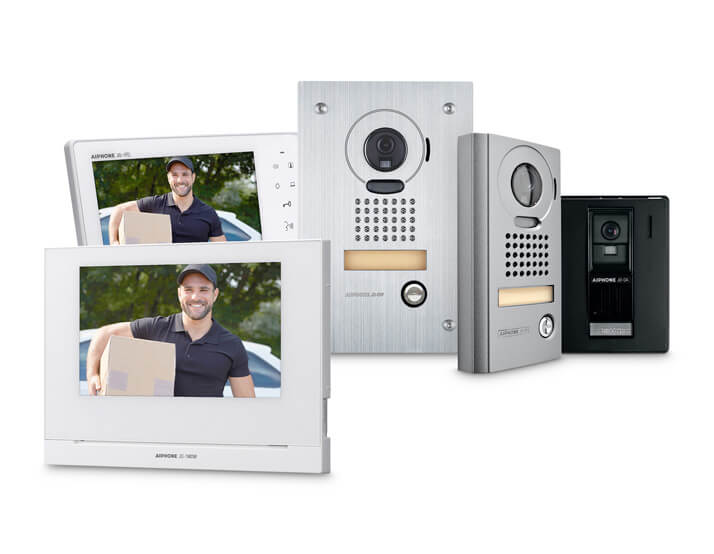 Basic Entry Solutions
One of the main priorities for any business owner is to keep their employees and customers safe.  Having the ability to see and speak to a visitor before granting them access is a safety protocol that can prevent unnecessary trouble. Our basic entry solutions offer two-way audio communication, video and door release options to keep your building secure.
Ideal for business offices, warehouse entries, and gate entries.

Basic entry stations would have a single call button and may include a built-in camera for video. These options make it easy for the visitor and secure for the business.

A variety of interior stations, including touchscreen displays, audio / video with door release, and mobile app control are available.
Our intercom solutions can improve the way you do business.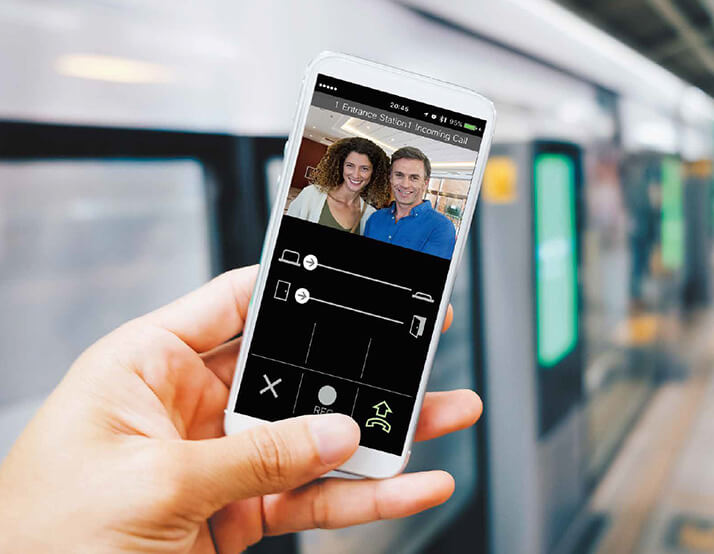 Remote Access
With the continuous changes in technology, the need for mobile access has never been more important.  Giving a business owner or tenant the ability to answer their entry door from anywhere is a real convenience.  With our intercom solutions, we have the option to offer this remote access.
Our mobile app allows you to see your visitors, talk to them and release the door from anywhere.

Allows for multiple users per suite / apartment.

Adding / removing users as tenants change is easy for management to handle.
See and talk to your visitors, from anywhere.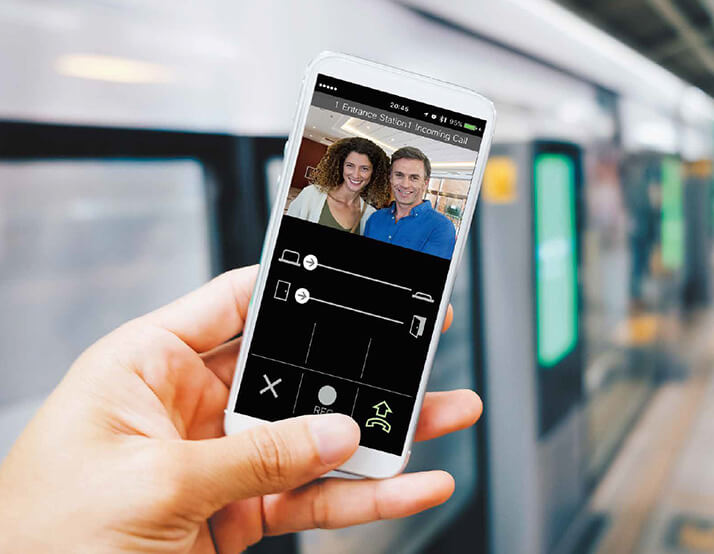 System Design
Our systems are designed with state-of-the-art features for the best in commercial security.
Installation
Our expert security technicians will install your security system, ensuring everything works as it should.
Service
When you need maintenance and service for your system, you can count on us.
AIPHONE OFFERS SOLUTIONS FOR ENTRY SECURITY
As a leading manufacturer of entry security solutions, Aiphone creates high-performing intercom and security products with impressively simple designs. Aiphone's innovative intercom and video systems give users the ability to record video and audio exchanges and much more.