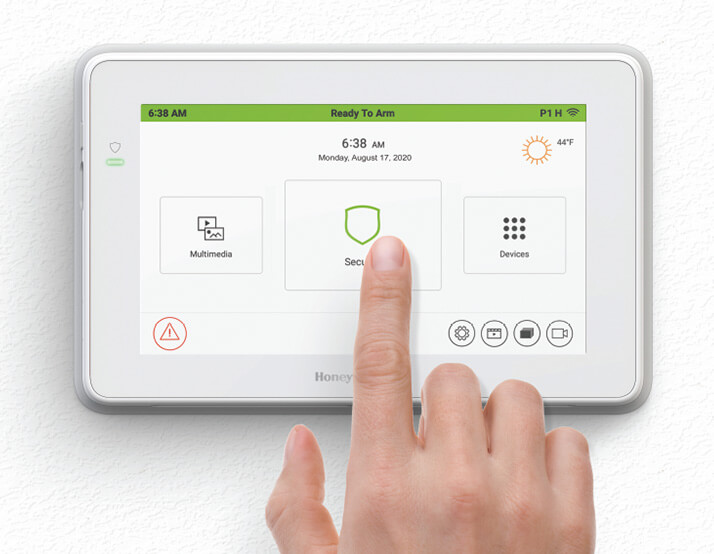 Intrusion Detection
Break-ins and trespassing are potential issues for businesses owners to consider. Protection from intrusion is essential for businesses that want to keep their property, tenants, customers, and employees safe. Install one of our state-of-the-art alarm systems to ensure the authorities are contacted in emergency situations. Our systems may include:
A secure perimeter with sensors on your entry points, glass break detection and motion detection for the interior coverage.

A silent or audible panic alarm may be built into your security system to alert the police.

Indoor or outdoor sirens to scare off an intruder.
Secure your property in its entirety and protect what matters most.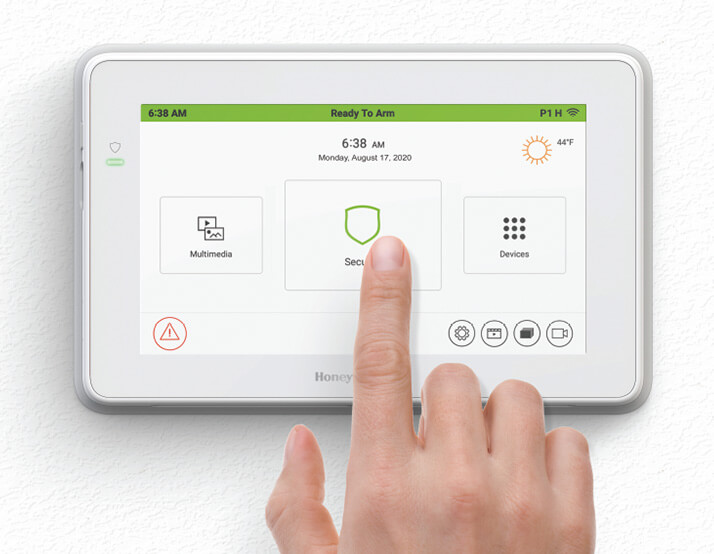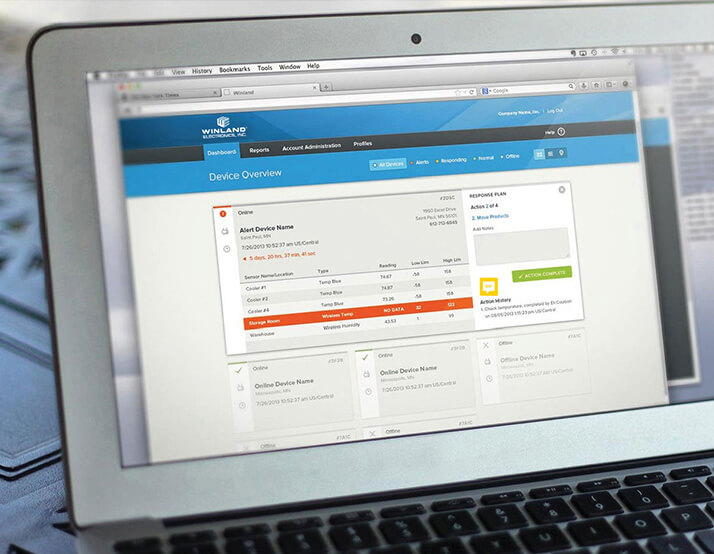 Flood Detection & Temperature Monitoring
When there's a water leak or abnormal temperature within a building or a temperature controlled room, early detection is a critical.  These conditions can lead to extensive building damage and product loss if action is not taken quickly.  Protect your building and your assets with our environmental monitoring sensors, and save yourself the headache of dealing with the damages.  This may include:
Floor or sump pump sensors detect water leaks early and activate your alarm

High or low temperature sensors to prevent freezing water or spoiled food

Detailed sensor reporting with Winland Insights
A small investment can prevent a big loss.
Remote Access
When managing a property or running a business, you're always busy, and it feels like there's never enough hours in the day.  You need convenient and capable systems to manage your business, and that's exactly what we offer.  With our remote access platform, Total Connect 2.0, all you need is your smartphone or computer to manage your security system.  You can control or make changes to the system from anywhere.  Features may include:
Access from anywhere with smartphone app or web portal

Arm, disarm, view activity, manage users, set custom notifications, etc.

Manage multiple sites from a single login
Keep your business secure, from anywhere.
System Design
We design the systems our clients use, providing the most up-to-date security features.
Installation
Every system is installed by one of our expert security technicians. We focus on quality in all areas.
24/7 Monitoring
Live operator monitoring day and night, giving you the peace of mind you deserve.
Service
We offer quality service for our systems, and we'll provide the maintenance you need to keep them operating smoothly.
RESIDEO (HONEYWELL) OFFERS COMMERCIAL SECURITY SOLUTIONS
Commercial business owners trust Resideo with all their security needs. With thousands of satisfied users nationwide, Resideo makes securing businesses easier.